A AIM - Associação de Investigadores da Imagem em Movimento é uma associação que procura reunir os investigadores e promover a investigação da "Imagem em Movimento". O V Encontro Anual irá decorrer de 21 a 23 de maio de 2015, no ISCTE-IUL, Instituto Universitário de Lisboa. Conheça também a Aniki : Revista Portuguesa da Imagem em Movimento, uma publicação científica da AIM.
[Saber mais] [Inscrever-se na AIM]

NOTÍCIAS
NECS 2015 Conference ARCHIVES OF/FOR THE FUTURE
We are happy to announce that the Call for papers for the NECS 2015
Conference ARCHIVES OF/FOR THE FUTURE, hosted by the University of Łódź
(Poland) is now online!
http://necs.org/members

The NECS 2015 conference includes two accompanying events:
Workshop TRANSMEDIALITY IN MODERN POPULAR CULTURE:
http://necs.org/conferences#/node/104563

13th NECS Graduate Workshop FICTIONAL TECHNOLOGIES & TECHNOLOGIES OF FICTION:
http://necs.org/conferences#/node/104560

The conference will be held on June 18-20, 2015 and conference language is English.

Attendance is free of charge, but valid NECS membership and online registration are required in order to participate in the conference.
Participants must register with NECS at http://necs.org/user/register and pay their fee before a proposal is submitted. Proposals from non-members (including all members of pre-constituted panels) will not be taken into consideration. See also: http://necs.org/faq

Participants will have to cover their own travel and accommodation expenses.
Travel information, as well as a list of affordable hotels will be posted on the NECS conference website (www.necs.org/conference/lodz) in spring 2015.
Please email all enquiries to: conference@necs.org
(info atualizada em 22/11/2014)
------------
AVANCA | CINEMA 2015
Conferência Internacional Cinema – Arte, Tecnologia, Comunicação
22 a 26 de julho de 2015
Avanca – Portugal

Envio de resumos até 15 de janeiro de 2015.

A AVANCA | CINEMA vai realizar a sua 6ª edição em julho de 2015, reunindo investigadores cujos trabalhos incidem sobre o cinema e as suas relações com a arte, a comunicação e a tecnologia.
Na quinta edição contámos com a presença de 205 participantes, 197 comunicações num livro de atas com 1488 páginas publicado pelas Edições "CCA". Com participações dos mais variados países, 2014 correspondeu à maior edição de sempre.
Durante 5 dias, na pequena vila de Avanca, o cinema foi o tema aglutinador, provocando encontros frutíferos entre os participantes, transformando Avanca na Vila do Cinema, palco de partilha, debate e divulgação das suas investigações.
A AVANCA | CINEMA afirma a sua pertinência no panorama nacional e internacional devido à média de participantes e à abrangência temática que tem apresentado ao longo de cinco edições. Decorrendo em paralelo com o Festival de Cinema de Avanca, este complemento cria um evento completo, oferecendo a investigadores, académicos, realizadores, produtores, atores, críticos, técnicos, cinéfilos, e outros, um programa diversificado com workshops, sessões de cinema, apresentação de livros, mesas-redondas, sessões paralelas e plenárias.

Os autores estão convidados a submeterem trabalhos nos temas abaixo sugeridos (mas não limitados a estes):
Cinema – Arte
Artes do espetáculo e memória;
Artes performativas;
Artes plásticas e cinematografia;
Crítica e teoria cinematográfica;
Escrita de argumento e criatividade;
Estética e semiótica;
História e cinefilia;
Literatura e cinema;
Música e som do cinema;

Cinema – Tecnologia
Arquitetura de espaços;
Legendagem, dobragem e audio-descrição;
Linguagens para minorias;
Novas tecnologias e cinema;
O espaço da internet;
Suportes, formatos e novos "media";

Cinema – Comunicação
Cinema e pedagogia;
Comunicação social, espaço público e sociedade;
Economia e marketing;
Formação académica e profissional;
Internet social e espaço fílmico;
Política do audiovisual;

Cinema – Cinema
Cinema documental;
Ficção entre a imagem real e a animação;
Percursos, filmografias e géneros;
Produção cinematográfica e audiovisual;

A submissão dos resumos deverá ser feita até ao dia 15 de janeiro de 2015 através do preenchimento de formulário disponível aqui.

A submissão de resumos deverá ser efectuada segundo os seguintes parâmetros:
- Ter entre 100 e 250 palavras e ser escrito em inglês
- Título numa das quatro línguas oficiais e em inglês
- 5 palavras-chave em inglês

A conferência tem 4 línguas oficiais: Português, Inglês, Francês e Espanhol.

Mais informação em www.avanca.org
(info atualizada em 22/11/2014)
------------
Novo Grupo de Trabalha na AIM: Narrativas Visuais

Coordenado por Fátima Chinita, Guilhermina Castro e Jorge Palinhos, o novo GT da AIM é dedicado às Narrativas Visuais.
Todos os membros da AIM podem aderir ao novo GT na área reservada, em http://aim.org.pt/index.php
Desde os primórdios da imagem em movimento que a narrativa tem sido um dos seus elementos estruturantes, e um dos que mais preocupa teóricos, criadores e público. Entre a apologia e contestação da narrativa clássica, o experimentalismo formal, a metanarrativa e a receção pública e perceção crítica, abre-se um amplo leque de pesquisa que passa pelas múltiplas abordagens teóricas à narrativa visual, segundo as perspetivas estruturalista, semiótica, desconstrutivista, psicológica e neurocognitiva, entre outras, ou a sua aplicação prática nas várias áreas criativas da imagem em movimento, como a escrita de argumento, o cinema, a televisão, a videoarte, o ensaio visual, o documentário, os videojogos, etc. Este grupo de trabalho pretende constituir-se como um fórum de debate sobre modos de pensar e construir as múltiplas possibilidades de narrativas visuais com vista a entender o seu impacto cultural, social, emocional e artístico.
(info atualizada em 22/11/2014)
------------
O cinema indisciplinar. Abordagem teórica e análise de exemplos
com Carolin Overhoff Ferreira
3 e 4 de Dezembro, 18h00 às 20h00 | Auditório 1, piso 1 - FCSH
Seminário curto: 2 conferências
Entrada Livre





Historicamente, a introdução do ensaio nos debates sobre o cinema resulta da necessidade de defender a reflexividade do cinema para igualá-lo às demais disciplinas do conhecimento. Com base em Gilles Deleuze e Félix Guattari, e utilizando a ideia de Jacques Rancière da filosofia como sendo indisciplinar, é possível dizer que também o cinema não só pensa, mas o faz entre as disciplinas. Consequentemente, também a subjetividade e a posição autoral perdem sua centralidade. No lugar deles surge um enfoque na relação entre estética e política, no sentido da recomposição do visível. Os exemplos que serão abordados como filmes indisciplinares são: Jaime (1974) de António Reis, Estamira (2004) de Marcos Prado, Histórias de Xangai (2012) de Jia Zhang-ke e Tabu (2012) de Miguel Gomes

Profª. Drª. Carolin Overhoff Ferreira é professora de Cinema Contemporâneo da Universidade Federal de São Paulo (UNIFESP). É autora dos livros O cinema português – aproximações à sua história e indisciplinaridade (São Paulo, 2013), Identity and difference – transnationality and postcoloniality in Lusophone films (Berlim/Londres, 2012), Diálogos africanos (Brasília, 2012) e Neue Tendenzen in der Dramaturgie Lateinamerikas (Berlim, 1999). Organizou os livros África – um continente no cinema (São Paulo, 2014), O cinema português através dos seus filmes (Porto, 2007 e Lisboa, 2014), Manoel de Oliveira – novas perspectivas sobre a sua obra (São Paulo, 2013), Terra em Transe – ética e estética no cinema português (Munique, 2012) e Dekalog – On Manoel de Oliveira (Londres 2008).
(info atualizada em 21/11/2014)
------------
India, China and the future of the media
Hong Kong Baptist University 12th – 14th March 2015

China and India are the two most populous countries in the world, and both are experiencing fast economic development and rapid social change. Despite different political systems and economic structures, they are both leading forces in the "BRICS" group of nations and they aspire to play a bigger role internationally, in culture as much as in international relations. These developments have led increasing numbers of scholars to begin comparative research on different aspects of the two societies, including their media and communication activities. This colloquium aims to build upon that work by bringing together Indian and Chinese scholars, as well as interested others, to discuss major points of similarity and difference between the two countries.

We have provisionally identified three major themes that we believe are central to this subject and we invite prospective participants to submit English-language abstracts of around 500 words outlining what contribution they envisage making to such a colloquium. Proposals may focus on one country or compare the situation in both. The three themes are:

1. The future of the media: The legacy media of the press and broadcasting in both India and China have developed, at least until very recently, in the opposite direction to those in the developed world. The circulation of newspapers in the developed world has been declining for years and in the last decade advertising revenue has flooded on to the internet, seldom being captured by the online editions of print newspapers. For years in China and India newspaper circulation has been growing rapidly and advertising revenues have remained buoyant. Very recently, in both countries, circulation has faltered and the share of advertising going online has risen rapidly, albeit from a small base. In broadcasting, the number of television channels has increased sharply in both countries, in both cases driven by rising advertising revenues. In the developed world, the revenue balance within broadcasting is shifting from free-to-view to subscription services, with attendant changes in the nature of programming, while online consumption of audio-visual media through sites like YouTube and Hulu is increasing. Subscription has long provided a mechanism for access to broadcast signals in China and India but as yet there are few examples of high-value subscription channels. The differences between the social structures of the advanced world and China and India (urbanisation, the shift from agriculture to industry, the modernization of the service sector, rising educational levels and greater disposable income) as well as the different cultural traditions of the two countries, mean that it is unlikely that the experiences of the developed world will be reproduced in exactly the same way in either country, but it is by no means certain that the existing models of media can continue without modification. We invite papers that examine existing trends in the production, consumption and financing of legacy media and which suggest ways in which they might change in the future.

2. The role of social media: The mass usage of the internet came relatively late to both China and India, but growth has been explosive. Today, China has the largest internet-using population in the world and the number of Indians online, although much smaller, is growing rapidly. In both countries, the huge numbers involved are in large measure a function of the huge populations in these countries and in both the rate of penetration remains relatively low as compared to some countries in the advanced world. For both, the digital divide in its simplest form of access to the technology remains a central reality, but in many other aspects there are major differences. Whereas India has been distinguished for its active participation in the international computer industry, China has been more concerned with the production of nationally-based software. In both countries, however, the social media are important and expanding parts of public communication, providing new mechanisms through which people can talk with each other and find an audience for their creative productions. As everywhere in the world, social media embody the whole gamut of human activity – from fashion and food to romance and politics – but they are embedded in societies with very different cultural traditions and political structures. We invite papers that examine the role of social media in all aspects of social life, including issues of governance, everyday life, and social action.

3. The projection of national soft power: Both India and China have rich and long-established cultures, and both have long records of international cultural influence. For many years, however, the international exchange of culture has been predominantly a one-way process, from the advanced world, and particularly the USA, towards the developing world. Hollywood films and television programmes, the English language, and the education systems of the developed world have been the dominant cultural forces in almost every country in the world. There have always been currents that ran in the opposite direction, but recent developments have led to their substantial strengthening. These developments are usually given the label, borrowed from Joseph Nye, of an increase in the soft power of the two countries. In the case of India, the best-established and most familiar cultural exports have been cinema films, universally known as Bollywood cinema. For many years, their primary audience was amongst the Indian diaspora but increasingly they have won a wider audience in a range of different markets. In the Chinese case, the last few years have seen a very substantial government investment in various attempts to increase the country's soft power. As well as efforts to export cinema films, new international radio and television news channels have been launched in English and other languages, and a large number of Confucius Institutes, teaching the Chinese language and promoting Chinese culture, have been established around the world. If Western culture still dominates in most fields, today it faces an increasing challenge. We invite papers that look at the success and failures of these efforts at spreading Indian and Chinese cultures internationally and at the future prospects for changing the overall balance in these fields.

We envisage this colloquium to be a small working meeting of around 20 scholars from India and China, all of whom will present a paper. Contacts between individuals working in the two countries have been relatively infrequent and we believe that one of the important outcomes of a meeting like this will be the chance for everyone to become more familiar with their counterparts in the other country. Unlike the bigger international conferences, we expect everyone who attends not only to present their own paper but to attend all of the sessions and join the discussion of the other papers. We hope that the conference will help us all to explore future avenues for research and that at the end of the conference new partnerships and collaborations will be under active discussion.

Hong Kong is an excellent place to begin such an exchange. It prides itself on being "Asia's world city" and it is a lively and cosmopolitan environment with a vigorous civic life. The city is part of China and shares its majority language and culture with the mainland while enjoying a special constitutional arrangement which means that there is much less direct political intervention into either the media or universities. At the same time, it shares with India many echoes of its British colonial past. For example, English is the main language of instruction in Hong Kong universities. It has a substantial and long-established Indian community who play an important role in many aspects of the city's life.

If you are interested in an invitation to this event, please send your abstract by email to either Ms Swati Maheshwari (swati.maheswari@gmail.com) or Ms Lo Wai Han (janetlo85@gmail.com) by 7th December 2014. Successful proposers will be notified within one week and full papers will be required by 19th January 2015
(info atualizada em 21/11/2014)
------------
Studentships, Media and Communication, University of Leicester, AHRC Three Cities Consortium
Call for applications for studentships in Media and Communication, University of Leicester, as part of the AHRC Three Cities Consortium.

UK/EU Arts and Humanities Doctoral Research Students

The Midlands Three Cities Consortium is a doctoral training partnership, which brings together six universities in the cities of Leicester, Birmingham and Nottingham. The project provides funding and training for 410 PhD student places over five years.

The consortium unites arts and humanities schools and departments at the University of Leicester, De Montfort University, University of Birmingham, Birmingham City University, the University of Nottingham and Nottingham Trent University.

PhD students will benefit from access to research experts at some of the highest-ranking arts and humanities departments and schools in the country. Through the consortium, researchers will be able to forge unique interdisciplinary collaborations with colleagues at other universities across the East and West Midlands working in different academic disciplines. This includes advanced training as outlined in the AHRC research training framework http://www.ahrc.ac.uk/What-We-Do/Research-careers-and-training/Pages/Research-Training-Framework.aspx

The Department of Media and Communication at Leicester offers an exciting place to study diverse aspects of media within an active postgraduate community. We therefore invite PhD proposals around the following areas:
Media and seriality
Disability/the body in media
Television
Audiences: fandom, literacies, public participation
Cultural work
Media and social movements
Media and environmental communication
Counter-publics and policy
Politics and emotion
Digital journalism
Journalism and gender
Journalism and conflict/crisis
Sustainability and consumption
Regional identity and consumption

Please send initial expressions of interest and research proposals to mcresearch@le.ac.uk by Monday December 1st 2014. The deadline for completed AHRC applications is Wednesday 14th January 2015 at 12 noon. For full details of eligibility, funding and research supervision areas, please visit www.midlands3cities.ac.uk or contact enquiries@midlands3cities.ac.uk .
(info atualizada em 21/11/2014)
------------
Post-Doctoral Research Associate, British Cinema of the 1960s
REF: RA1130
School of Art, Media and American Studies
Faculty of Arts and Humanities, University of East Anglia
£31,342 to £37,394 per annum

We invite applications for a full-time Post-Doctoral Research Associate post, to work with Dr Melanie Williams on a new 3-year research project, funded by the AHRC: 'Transformation and Tradition in British Cinema of the 1960s: Industry, Creativity and National Branding'. The project's Primary Investigator is Professor Duncan Petrie based at the University of York, its Co-Investigator is Dr Melanie Williams of the University of East Anglia and the British Film Institute is also involved as a Project Partner. There will be two post-doctoral research associates assigned to the project, one based at York and one at UEA.

The project will instigate a major reconsideration of British cinema of the 1960s, focussing on three key areas. 1: the organisation and functioning of British film industry during the 1960s, concentrating on the industrial frameworks of production and distribution, and the significance of independents. 2: how British films were framed through promotion, marketing and reviewing, considering how discourses of Britishness functioned to 'brand' films. 3: the creative process of film-making during the period, focussing on the contributions made by different creative personnel, the changing institutional, technological and aesthetic contexts of film production, and the influence of other cultural forms and industries on British cinema during this period, notably television, advertising, popular music and fashion. The UEA team will concentrate on the third of these three research areas.

Enquiries about the post should be addressed to Melanie Williams (melanie.williams@uea.ac.uk)

Further particulars and an application form are available at https://www.uea.ac.uk/hr/vacancies/research

The post is available on a full-time basis from January 2015 until December 2017.
Closing date: 12 noon on 8 December 2014.
(info atualizada em 21/11/2014)
------------
27th Annual International Society for Animation Studies Conference
Call for Proposals: SAS Conference 2015
July 13-16, 2015
Hosted by Canterbury Christ Church University
www.sasbeyondtheframe.com

Deadline for submissions: December 19, 2014

The Society for Animation Studies has, in recent years, enjoyed great success bringing together the richly diverse interests and activities of the animation community at its annual conference. Critical to this has been a desire to break down the perceived barriers between practice and scholarship. Our ambition with 'Beyond The Frame 2015' is to enable this valuable work to continue, and to encourage the SAS to think afresh about how we frame animation – both conceptually and practically.

The 2015 conference will include presentations, screenings and roundtable discussion. We are also delighted to announce two confirmed keynote speakers: Professor Maureen Furniss (California Institute of the Arts) and Dr Nichola Dobson (Edinburgh College of Art, University of Edinburgh).

Suggested Topics
We invite proposals on a wide range of animation topics for papers and micro-talks. Topics may include (but are not limited to) the following topics:
· Animation beyond the frame (e.g. animation and live performance, projection mapping, animation installation)
· Animation: frames of reference (e.g. rethinking/reclaiming animation histories, practice-research, asking (again) what is animation?
· Animation in other art forms & industries (e.g. theatre, music, science, architecture)
· Immersive, interactive, experiential animation (e.g. gaming, transmedia, stereoscopy, augmented & virtual reality
· Critical and theoretical approaches to animation histories or national movements/identities
· Animation and documentary
· Animation production (e.g. industrial contexts, auteurial production, the importance of the frame)
· Animation pedagogy (e.g. theory and practice in curricula, traditional and online learning)
· Beyond the event (e.g. archiving animation, local/national/international preservation initiatives, the scholarly community – SAS/SCMS-AMSIG)

You will need to be a fully paid member of the SAS to present at the conference, but you can submit a proposal for consideration even if you are not currently a member.

Panel Presentations
Panels are 90 minutes and include three 20 minute paper presentations and time for discussion. Panel presentations provide panellists the opportunity to share perspectives, exchange experiences, and engage in discussion with each other and audience members.

Pre-constituted Panel proposals are accepted and encouraged. They should be limited to 3-4 speakers (all of whom must be members of the SAS by the date of the conference). The chair of the proposed panel is expected to submit abstracts and contact information for all the panellists and co-ordinate communication between the panellists and the conference organizers. Please Email the Conference Chair directly and include the following information:
· Panel title/theme
· Name and contact information for the panel chair
· Titles and abstracts for each paper as noted above (1500 characters max each)
· Biography (1000 characters) contact information for each presenter
· A high resolution head shot photo of yourself (suitable for print publication – portrait orientation, 250X300pixels, under 1 megabyte in size)
· International panels representing two or more countries are especially sought

Micro-talk Presentations
Micro talks are 5 minutes in length. The sessions will be 30 minutes in length. It is a timed presentation (e.g. PowerPoint of 20 slides shown for 20 seconds each) that can include images, clips, and text. There will be no Q & A period for the micro-talks.

Acceptance Process
Proposals will be blind reviewed by a panel of SAS members, and acceptance will be announced in January, 2015. Please be aware that spaces for presentations are limited. Late proposals will not be considered until all other proposals have been read. Late proposals and non-members of SAS at the time of submission will be given lower consideration.

Membership/renewal in the Society for Animation Studies for 2015 is mandatory for all conference presenters. For more information on the Society, go to its webpage athttp://www.animationstudies.org or contact the SAS treasurer, Robert Musburger, at rmusburger@comcast.net.
(info atualizada em 21/11/2014)
------------
12th ICA Mobile Pre-Conference
San Juan, Puerto Rico, May 20-21 (1.5 days), 2015
Location: the main ICA conference hotel
Deadline for Abstract Submissions: December 1, 2014

Communication through mobile media has become central to people's lives around the world, no matter age, gender, or ethnicity, and is driven by widespread adoption of a repertoire of mobile devices. Usage of mobile media is closely tied to the life circumstances of individuals. The 12th annual ICA Mobile Pre-conference will examine, scrutinize, and reflect upon the influence of this dominant new medium on everyday practices of communication through the theme "From Womb to Tomb: Mobile Research Across Genders, Generations, Ethnicities, Cultures, and Life Stages.

We anticipate a broad range of research topics in mobile communication and welcome extended abstracts based on empirical and/or theoretical work as it relates to: civic engagement, activism and social movements, social media, learning and education, methodologies, international contexts, international development, health, cultural similarities and differences, local culture and heritage, place-based issues, journalism, politics, usability issues, user experiences and perceptions, technologies, interfaces, mobile media histories, and archaeology.

The pre-conference will include a workshop for emerging scholars to provide a forum where graduate students, new faculty, and early scholars can present and discuss their research with more experienced mobile researchers, thus representing an opportunity to establish and nurture a supportive and integrated community. This pre-conference also features a "best paper" competition, Professor James E. Katz (Boston University) as the closing keynote speaker, and other fun and engaging extra-curricular activities.

Submissions are welcomed from scholars at all stages of their careers and across multiple disciplines related to mobile communication. Submissions should be extended abstracts of no more than 750 words and be completed online through the main website (http://icamobile.org/2015/submissions). The deadline for submissions is 11:59 PM EST on December 1, 2014. Papers will be judged by peer review on criteria of relevance, originality, adequacy of literature review, methodology, legitimacy of conclusions, clarity of presentation, as well as fit with—and contribution to—the conference theme. Notifications of acceptance will be emailed in January 2015.

More information please visit: http://icamobile.org/2015/.
(info atualizada em 20/11/2014)
------------
Text and discourse in confrontation in the European context: towards an epistemological and heuristic renewal
Metz, Lorraine University
15-18 September 2015
Centre de recherche sur les médiations

Driss Ablali, CREM-University of Lorraine
Guy Achard-Bayle, CREM-University of Lorraine
Malika Temmar, University of Amiens/Ceditec-University Paris Est Créteil Paris 12
Sandrine Reboul-Touré, Clesthia-University Sorbonne Nouvelle Paris 3

The network DITECO (Discours, Textes, Corpus: Université of Lorraine, Sorbonne Nouvelle Paris 3, Paris Est Créteil Paris 12, Université Libre Bruxelles) is organising at the University of Lorraine (Metz site) a four-day international conference in october 2015 on the European models elaborated and practised in the discursive and/or textual theories of today. By aiming at studying "the discursive and/or textual theories", the theme consists in highlighting the inclusive link between these two perspectives or on the contrary the exclusion of these perspectives in research in the last ten years. This link, very often questioned, deserves to be investigated again epistemologically.
To mark the fortieth anniversary of the journal Pratiques and the collection "Recherches linguistiques", the CREM (Centre de Recherche sur les Médiations) will be organising in 2015 tow conferences entitled respectively: "Practices and French language teaching: appraisal and perspectives" (8-9-10 avril 2015), "Learning the spoken language in kindergarten. Crossed perspectives towords a homogeneous corpus "(11-12 June 2015) and "Text and discourse in confrontation in the European context: towards an epistemological and heuristic renewal".
The particularity of language sciences in Metz has always been its willingness to consider textual and discursive theories, on the one hand, and French didactics on the other hand. (Research was originally carried out in the CELTED (Centre d'Études Linguistiques des Textes et des Discours) and it continues today within the CREM pole "Praxitexte".
Thanks to these two editorial supports - Pratiques and "Recherches linguistiques" - and through several conferences organised by the CELTED, a tradition of international interactions and confrontation has been established over the years. In this respect, these two conferences aim at pursuing and enriching this tradition.

Approach and Methodology
With respect to the dynamism of discursive and textual theories in the European space, it seems useful to pursue this line of research in the spirit of recently organised events but while renewing the methodologies of gathering and confrontation for both the developed and well established models as well as the fields exploited. In other words, if on the one hand it appears useful to put different models side by side, it seems on the other hand also useful today to consider what is beyond confrontations, something which we might call continuities exposition. The majority of the last twenty years' gatherings and summaries play on the contrasts which render the brought in models more readable. However, a contemporary history of linguistic ideas, or even a "geography" of the present linguistic ideas, shows that the diversity or the profusion of discursive-textual models allows the drawing-up of a continuum whose extremes will certainly be contrasted and also produces a chain who us links will enable us to prove multiple relationships.

If however we take the text/discourse distinction as a basis, a priori epistemological, which has the advantage of offering a strong support, we can broadly categorise two tendencies: either the models ignore on principle (sociologizing or historicising) the textual problem setting, or the models are and should be textual-discursive since they give priority, in principle to the field of language sciences where the systematicity which they raise either from the narrativity, from the genericity or from the connectivity, has its own place in what it defines from norms; conversely certain discursive models ignore the textual dimension, which will obviously lead to a problem, and vice versa.

In the French space, the textual and discursive models are heterogeneous and unstable; the text/discourse couple is submitted to many epistemological reflections and extremely diversified heuristics treatment, and backed by historical, political, communicational, argumentative and even more lexicometric perspectives. The majority among them, when confronted to the issue of language, have been developed since the sixties like the one of Paris School of semiotics (Greimas), of discourse analysis, with its different currents (Maingueneau, Charaudeau, Authier-Revuz, Guilhaumou, Achard, Moirand, Peytard, Branca-Rosoff, Paveau, Rosier), the enunciative linguistics of Benveniste or the text linguistics of Coseriu. Since the end of the seventies many studies on textual linguistics have emerged (Adam, Petitjean, Slakta, Achard-Bayle, Lundquist, Rabatel, Jeandillou) text grammar (Charolles, Combettes) oral interaction analysis (Kerbrat-Orecchioni, Traverso) interpretative semantics
(Rastier), discourse semiotics (Fontanille, Zilberberg, Coquet, Bertrand), socio-discursive interactionism (Bronckart), textual pragmatics (Moeschler), the modular model (Roulet), Praxematics (Siblot, Bres, Détrie), social discourse theory (Angenot).

Nevertheless, beside this blossoming of practices and methodologies, a certain number of principles underlie the foundations of the text/discourse couple. These text and discourse theories, which do not emerge from the same disciplines or domains and have no common denominator in the object, very rarely interact with each other. However, we can acknowledge that many gatherings principles are at work simultaneously and in different levels of the textuality and discursivity. It is this interaction that we would like to establish in this conference, not only between the mentioned the abovementioned French models but also by looking for creating bridges with other European models, which are still less known in France. These models include other models developed in The Netherlands and in England within Critical Discourse Analysis (Fairclough, Wodak, Van Dijk), or those of Halliday & Hassan (Cohesion in English). These are considered as pioneers in the cohesion marks analysis.
Other works include the ones developed by Van Djik and Kintsch (propositional model) for text understanding. In Italy, the text has always occupied, in an interpretative perspective, the foreground of the semiotic scene (Eco). Similarly, in Germany with the works carried out by Busse, Ehlich, Jager, Link, Bublitz and Diaz-Bone, Keller. Some of these works are influenced by American Poststructuralism, but within the hermeneutic pace of Heidegger, Gadamer, Habermas and lately Foucault. Some links are also expected to be made with the hegemonies theory of Laclau and Mouffe, (which is little known in France also), and with the Viennese school of De Beaugrande and Dressler or more with the Hungarian contemporary school of textology, in the line of Pet?fi.

The collaborations around the text/discourse couple, between the most diverse disciplines, undoubtedly appear more and more legitimate and relevant, which will enable us to outline the work directions with the aim of renewing the heuristics and the settings of the problem. Our objective is to go beyond the linguistic and cultural barriers which stood as obstacles to the movement of scientific thought across these different models. We aim to incite scholars to go beyond cultural discords ? which are at present divided by numerous schools and theories and different practices in the majority of European countries, ? to borderless theories. We expect that this interaction will contribute to the emergence, through linguists or semioticians belonging to different "traditions" or schools, or "paradigms", of new categories and new means to describe the discourses and the texts.
Beside the challenge of the presentation of theories and domains and of explaining their principal references and their key notions, the aim of this conference is to bring out new lines of inquiry. We do not claim to offer here a state of affairs or a history of the accumulated researches in these different domains but rather to study new observables, to suggest renovated methodological tools and to make innovative descriptive categories arise.

Interventions organisation
It follows from these introductory remarks :
On the one hand, the speakers will be required to situate themselves in a field in one side while contrasting their positions with others and from another side while exposing as much as possible the supports that they might have found in the preceding models, which they have later on given up.

On the other hand, we will pair the participants in a way that will make them focus their contrasted and crossing attention only on problem setting or following distinct traditions/models. Moderating these face to face "collaborations" ensured by the DITECO network members should allow scholars to progress towards bringing together points of views.

On which new bases can we maintain the Text/Discourse opposition?

How is it possible to make new descriptive categories by making the theories, the domains or the currents interact? Starting from which new textual and/or discursive categories can we make the already developed models converge without crossing each other?

Regarding the fact that certain instrumental concepts have exhausted their heuristic value, are the disciplinary meeting points capable of articulating knowledge that has not been a priori reconcilable, apt to create their proper problem frames and to define new semiotic objects?

How can these comparisons between models rebuild differently other concepts which had imposed themselves in an era before being used up and collapsing?

Are the concepts a product of the textual or discursive practices, and which rely essentially on the written, and/or are transposable to the oral?

Regarding progress in studies on genericity made possible thanks to the digital: we will inquire whether these studies will not strengthen the utility of the textual approach without a discursive aspect? How does the transition towards the digital, towards the change of means and forms, allow for the renewing of disciplines and forging of new cultures, through new significant practices?

Do the possibilities offered by the automatic processing of language, and particularly the technique of exploiting large corpora, which refuse to view the texts as small closed entities foster new alliances which allow the forging of new operative concepts better adapted to their specificities?

We can also question the links between certain European models and their reinstatement in Latin America, with discourse analysis and semiotics. Since these theories and their practices have their own history and particularly abide by sociological and ideological constraints, can these theoretical filiations leave their imprints on each other in development of discourse and text analysis?

Modalities of abstract submissions:
Languages of communications: French and English.
The abstracts should be send by email to textediscours2015@gmail.com before 20 December 2014, or registred on the platform of the conference, from 15 September 2014 to the following address:http://textediscourseuropeens.event.univ-lorraine.fr/cremtexte_appel.php

Submitted articles should describe an original and innovative piece of work. Contributions should include a literature review and references to preceding pertinent works. The abstract should be accompanied with a page including information about the participants: name, affiliation, telephone number and address and email. The abstract (must not go beyond 3000 characters) should be in Times 12 with a simple interline and in a Word or RTF file. The contributions will be subject to double anonymous evaluations by two experts from the conference scientific committee. The decisions will be sent on 30 March 2015 and the preliminary programme will be put on the conference site on 15 May:http://textediscourseuropeens.event.univ-lorraine.fr/cremtexte_appel.php

Registration modalities:
The organising committee has fixed the following tariffs relative to the registration in the conference:
- Full tariff: 140 euros
- Students tariff: 70 euros (Proof of PhD student status will be required)
Registration for the conference covers:
- Participation in all the conference sessions
- 4 meals
- Coffee breaks

Scientific committee
Jean-Michel Adam, Université de Lausanne, Suisse
Ruth Amossy, Université de Tel Aviv, Israël
Marc Angenot, Université McGill, Montréal, Canada
Johannes Angermüller, Université Warwick, Coventry, UK
Jacqueline Authier-Revuz, Université Paris 3 Sorbonne Nouvelle, France
Sémir Badir, Université de Liège, Belgique
Anouar Ben Msila, Université Moulay Ismail, Meknès, Maroc
Waldir Beividas, Université de São Paolo, Brésil
Denis Bertrand, Université Paris 8, France
Marc Bonhomme, Université de Berne, Suisse
Margarita Borreguero Zuloaga, Universidad Complutense, Madrid, France
Sonia Branca-Rosoff, Université Paris 3 Sorbonne Nouvelle, France
Jacques Bres, Université Montpellier 3, France
Thomas Broden, Purdue University, États-Unis
Jean-Paul Bronckart, Université de Genève, Suisse
Laura Calabresse, Université Libre de Bruxelles, Belgique
Filomena Capucho, Universidade Católica Portuguesa, Portugal
Ivã Carlos Lopes, Université de São Paulo, Brésil
Michel Charolles, Université Paris 3 Sorbonne Nouvelle, France
Andrée Chauvin-Vileno, Université de Franche-Comté, France
Marion Colas-Blaise, Université du Luxembourg, Luxembourg
Bernard Combettes, Université de Lorraine, France
Nicolas Couégnas, Université de Limoges, France
Emmanuelle Danblon, Université Libre de Bruxelles, Belgique
Catherine Détrie, Université Montpellier 3, France
Maria-Giulia Dondero, Université de Liège, Belgique
Martina Drescher, Universität Bayreuth, Allemagne
Dominique Ducard, Université Paris Est Créteil Paris 12, France
Françoise Dufour, Université Montpellier 3, France
Eva Martha Eckkrammer, Université de Mannheim, Allemagne
Irène Fenoglio, ENS-ULM, Paris, France
Angela Ferrari, Université de Bâle, Suisse
Kjersti Fløttum, Université de Bergen, Norvège
Jacques Fontanille, Université de Limoges, France
Edouardo Guimarães, Université de Campinas, Brésil
Elisabeth Harkot de La Taille, Université de São Paolo, Brésil
Tomá? Hoskovec, Université Mazaryk, Brno, République Tchèque
Jean-François Jeandillou, Université de Paris Ouest Nanterre La Défense, France
Sandor Kiss, Université Eötvös Loránd Budapest, Hongrie
Jean-Marie Klinkenberg, Université de Liège, Belgique
Massimo Leone, Université de Turin, Italie
Juan Manuel López Muñoz, Université de Cadix, Espagne
Lita Lundquist, Bussiness High School of Copenhague, Danemark
Dominique Maingueneau, Université Paris 4-Sorbonne, France
Sophie Marnette, Université d'Oxford, UK
Gianfranco Marrone, Université de Palerme, Italie
Damon Mayaffre, Université de Nice, France
Sophie Moirand, Université Sorbonne Nouvelle, France
Michèle Monte, Université du Sud Toulon Var, France
Henning Nølke, Université d'Aarhus, Danemark
Eni Orlandi, Université de Campinas, Brésil
Marie-Anne Paveau, Université Paris 13 Sorbonne Paris Cité, France
Gregor Perko, Université de Ljubljana, Slovénie
Laurent Perrin, Université Paris Est Créteil Paris 12, France
Ond?ej Pe?ek, Université de Bohême du Sud, République Tchèque
Diana Luz Pessoa de Barros, Université de Sao Paolo, Brésil
André Petitjean, Université de Lorraine, France
Isabella Pezzini, Université de Rome, Italie
Carlos Piovezani, Université Fédérale de São Carlos, Brésil
Michele Prandi, Université de Gênes, Italie
Alain Rabatel, Université Lyon 1, France
Laurence Rosier, Université Libre de Bruxelles, Belgique
André Salem, Université Paris 3 Sorbonne Nouvelle, France
Franciska Skutta, Université de Debrecen, Hongrie
Gian Maria Tore, Université du Luxembourg, Luxembourg
María Dolores Vivero García, Universidad Autónoma, Madrid, Espagne
Jacques Walter, Université de Lorraine, France
Elda Weizman, Université Bar Ilan, Israël
Ruth Wodak, Université de Lancaster, UK

Organising committee
Driss Ablali, CREM-University of Lorraine
Guy Achard-Bayle, CREM-University of Lorraine
Malika Temmar, University of Amiens/Ceditc-University Paris Est Créteil Paris 12
Sandrine Reboul-Touré, Clesthia-University Sorbonne Nouvelle Paris 3
(info atualizada em 20/11/2014)
------------
AHRC funding for UK/EU Arts and Humanities Doctoral Research Students
The Midlands3Cities Doctoral Training Partnership will be awarding 410 PhD studentships over a five year period to excellent research students in the arts and humanities. A collaboration between Birmingham City University, De Montfort University, Leicester, Nottingham University, Nottingham Trent University, and the University of Birmingham, the partnership provides research candidates with cross-institutional mentoring, expert supervision including cross-institutional supervision where appropriate, subject specific and generic training, and professional support in preparing for a career.

The Birmingham Centre for Media and Cultural Research (BCMCR) at Birmingham City University is inviting applications from students whose research interests include:
• Media and Cultural History
• Creative Industries, Cultural Policy and Cultural Work
• Popular Music Culture
• Songwriting
• Jazz Studies
• Radio Studies
• Sexuality, Gender, the cultural construction of masculinity
• Screen Melodrama
• Pornography studies
• Cult Media fandom and entrepreneurship
• Film and television audiences
• Comedy
• Innovative research methodologies
• Austerity and the media
• Community Media, Hyperlocal Media and Media Activism
• Media for Social Change, Media in the Arab Region

Please send initial expressions of interest and research proposals tojohn.mercer@bcu.ac.uk before Friday 12th December 2014. The deadline for completed applications is Wednesday 14th January 2015 at 12 noon. For full details of eligibility, funding and research supervision areas, please visitwww.midlands3cities.ac.uk orcontactenquiries@midlands3cities.ac.uk .
(info atualizada em 19/11/2014)
------------
Hard Times Today
Call for new abstracts for specific chapters
We are inviting abstracts for particular chapters required for this co-edited collection.

Hard Times Today: Austerity, Myth and Popular Culture provides readings of cultural texts in circulation in the present 'age of austerity'. Through its central focus—popular culture—it considers the impact and influence of austerity across media and textual categories. The collection presents a theoretical deconstruction of popular culture's reproduction of, and response to, mythical expressions of 'austerity' in Western culture.

The collection has the following aims:
· To explore the ways in which popular culture has interpreted and depicted notions of recession and austerity
· To examine the ideological implications of austerity for popular culture. To what extent does popular culture offer a set of contexts in which austerity can be problematised? In times of financial difficulty, does popular culture seek to challenge and/or offer alternative commentaries and politics, or are popular cultural responses conservative and reactionary?
· To discuss the ways in which discourses of austerity intersect with other representations of cultural identities.
We are inviting abstracts for chapters from authors working outside of the UK that address the following areas with a focus on texts / examples / practices also from outside of the UK:
* Social Media
* Gaming
* Art(s)
* Journalism
Please submit abstracts of 300 – 500 words on any of these four topics, accompanied by a statement of affiliation,
tojulian@cemp.ac.uk
, by 1st December 2014.
(info atualizada em 18/11/2014)
------------
Ass. Professor position, Dept. of media, National Research University Higher School of Economics (Moscow)
Faculty of Communications, media and design
Dept. of media.
Position: Assistant Professor, or higher.
Deadline: January 18, 2015.
Reference number: MEDIA015

The Faculty of Media Communications of the National Research University Higher School of Economics in Moscow, Russia invites applications for full-time, tenure-track positions of Assistant Professor, or higher, in all subfields.

The HSE is a young, dynamic, fast-growing Russian research university providing unique research opportunities (http://hse.ru/en, http://mediacom.hse.ru/en/)

Work Conditions:
- Internationally competitive ?ompensation package, 13% flat income tax rate and other benefits
- Generous travel support and research grants provided by the university's Centre for Advanced Studies (www.cas.hse.ru)
- Low teaching load; some service required
- Heavy emphasis on high quality research
Requirements:
- Recent Ph.D. in Media, Communication science, Journalism or Cultural studies and related fields
- Fluent English (knowledge of Russian is not required)
- Ability and high motivation to conduct high-quality research publishable in reputable peer-reviewed journals and international university presses
Generally appointments will be made for an initial three-year period and upon successful completion of an interim review, contracts would normally be extended for a further three years until the tenure review.
Please provide a CV, a statement of research interest and a recent research paper via online application form. At least 2 letters of reference should be forwarded directly to the attention of CAS Director Martin Gilman at
cas@hse.ru
no later than January 18, 2015.
(info atualizada em 18/11/2014)
------------
Call for Papers: Grupo de Trabalho CINEMAS EM PORTUGUÊS
O Grupo de Trabalho Cinemas em português convida os seus membros, os membros da AIM, e qualquer outro/a investigador/a interessado/a, a enviar propostas individuais de comunicações para a organização de painéis pré-constituídos a submeter ao V Encontro Anual da AIM.

Entre os objetos de estudo deste Grupo de Trabalho, e como potenciais temas orientadores deste CFP interno, encontram-se as questões relacionadas aos sistemas de coprodução, distribuição e exibição nas cinematografias da diáspora portuguesa, brasileira e dos países africanos de língua portuguesa.

Interessam-nos as questões relacionadas com a produção, a distribuição, os circuitos de distribuição, à exibição e à circulação destes cinemas. Especial atenção será dada ao trabalho de recolha de dados e investigações cultural e estética sobre os novos processos de produção e de autoria que construam ligações e que informem sobre a identidade local, periférica e/ou supranacional. Todos os usos do audiovisual/cinema podem ser utilizados em todos os diferentes regimes de existência, expressividade e identidade.

As propostas deverão ser enviadas para leandro@vm.uff.br e sivieira.vieira@gmail.com e incluir: nome, filiação institucional, título da proposta, resumo (1500 caracteres) e bibliografia (500 caracteres).
Este Call for Papers interno é da responsabilidade do GT "Cinemas em português", coordenado por Sílvia Vieira, Leandro Mendonça e Jorge Cruz.
Prazo-limite de envio de propostas: 14 de dezembro.

Como funciona um Call for Papers Interno? Os responsáveis do Grupo de Trabalho aceitarão as propostas até o dia 14 de dezembro; depois farão a seleção no prazo de uma semana e informarão os proponentes. Até ao final de dezembro, cada proposta aceite pelo GT deverá ser submetida pelas vias normais dos painéis pré-constituídos. A aceitação pelo GT não implica a aceitação por parte da Comissão Organizadora do V Encontro Anual da AIM.
(info atualizada em 18/11/2014)
------------
Doc on-line n. 16
We are pleased to announce the publication of the 15th edition of the Doc Online - Digital Magazine on Documentary Cinema under the theme: "Contemporary Ibero-American documentary". Find below the Table of Contents of this issue.

We invite you to navigate through its various sections in the websitehttp://www.doc.ubi.pt

DOC Online is now receiving material for its next issue. The deadline is December 31st 2014 and the theme is: "Documentary and Television".
(info atualizada em 17/11/2014)
------------
Lecturer (Education) in Film Queen's University Belfast - School of Creative Arts
Location: Belfast
Salary: £34,233 to £40,847 per annum (including contribution points)
Hours: Full Time
Contract Type: Contract / Temporary
Placed on: 3rd November 2014
Closes: 1st December 2014
Job Ref: 14/103611
? View Employer Profile

The School of Creative Arts is seeking to recruit a temporary Lecturer (Education) in Film for a period of six months.

Informal enquiries may be directed to Dr Stefano Baschiera, email:s.baschiera@qub.ac.uk.

Please visit our website www.qub.ac.uk/schools/SchoolofCreativeArts/ for further information.

Anticipated interview date: Monday 15 December 2014
Salary scales: £34,233 - £40,847 per annum (including contribution points)
Closing date: Monday 1 December 2014

Please visit our website for further information and to apply online –www.qub.ac.uk/jobs or alternatively contact the Personnel Department, Queen's University Belfast, BT7 1NN. Telephone (028) 90973044 FAX: (028) 90971040 or e-mail on personnel@qub.ac.uk

The University is committed to equality of opportunity and to selection on merit. It therefore welcomes applications from all sections of society and particularly welcomes applications from people with a disability.

Fixed term contract posts are available for the stated period in the first instance but in particular circumstances may be renewed or made permanent subject to availability of funding.
(info atualizada em 17/11/2014)
------------
Monsters and the Monstrous Journal
Monsters and the Monstrous Journal: Volume 4, Number 2 (Winter 2014/15), Themed Issue: In The Blood

Call for Submissions:

This themed issue on the Monsters and Monstrosity Journal focuses on the connections between monsters, monstrosity and blood. In terms of the nature and physicality of blood itself, as a carrier of disease and contagion but also a conduit of genetic, ideological and memorial encoding.

Possible themes or points of departure:
Hot blood, in cold blood, blue blood, blood passion, bad blood, blood monsters, life blood, blood lines, blood relations, bloodshed, wire in the blood, pure blood, full blooded, blood disease, blood drinkers, blood suckers, true blood, false blood, blood art, blood addictions, menstrual blood, blood divination and written in blood, to name but a few.

This call for articles, artworks, poetry and prose considers all forms of the monsters of miscegenation, contamination, tradition, generations, revenge and rejuvenation. All and any ways that the very stuff of life becomes, and can be configured as, monstrous, threatening, deviant, mischievous and malignant.

We are also looking for film and book reviews on any theme related to the idea of Monsters and the Monstrous. All materials reviewed should have been published or released within two years of the journal issue they are submitted to. Any queries, please contact the editor at the email below.

Submissions for this Issue are required by Friday 28th November 2014 at the latest. Contributions to the journal should be original and not under consideration for other publications at the same time as they are under consideration for this publication. Submissions are to be made electronically wherever possible using either Microsoft® Word or .rtf format. All images, artworks and photographs need to have the appropriate copyright permissions before being sent in.

We also invite submission to our special features on Non-English Language Book Reviews. Please mark entries for these topics with their respective headings.

All accepted articles, artworks and prose pieces will receive a free electronic version of the journal.

Length Requirements:
~ poetry, prose, short stories can be any length but not exceed 7,000 words.
~ articles should be between 4,000 – 7,000 words long
~ reflections, reports and responses should be 1,500 – 3,000 words
long
~ book and film reviews should be between 500 and 1,500 words long

Submission Information:
All submissions should include a short biography (100-150 words) that
will be included with the to be included submission if accepted.

Please send submissions via e-mail using the following Subject Line:
'Journal: Contribution Type (article/review/…): Author Surname'
Submissions E-Mail Address: ten.yranilpicsid-retni@lanruojsretsnom
Submissions will be acknowledged within 48 hours of receipt.
For further details of the journal, please visit:
http://monstersjournal.net/submissions/
(info atualizada em 17/11/2014)
------------
XIII MAGIS – Gorizia International Film Studies Spring School
POSTCINEMA SECTION
Gorizia (Italy), March 20-24, 2015

CALL FOR PAPER:
The Border Within – Human body in Contemporary Media (2)

"Postcinema, videogames and animation" section aims at investigating body's contemporary condition in the realm of new media such as videogames or internet. It also aims at analysing the body in the realm of those old visual media like cinema and television which are influenced by the postmedial condition, with specific attention to innovations generated by technological shifts. Our main interest lies in the increasing attention on the human body as theoretical focus and constant reference to authors or frameworks in the past and contemporary theories. Our main focus is the constant transformation process the concept of human body is going through within the realm of contemporary media products. We would like to explore the borders of human body as it lies on the verge of opposite conceptual poles – life and death, real and false, technology and flesh, organic and not organic, human and cyborg, human and animal. Our interest lies: 1) in the investigation of medial body as connected to those visual artists interested in the body's concept 2) in the central role of the body for video gaming culture 3) in the process of embodiment implied by motion controllers and sensors such as Move, Kinect or Wiimote as well as in the diverse body representations and transformation within different games 4) the different ways in which body and its transformations are represented and captured in television-series (e.g.: the change faced by the actors in the different seasons, chapters, sequels of a movie) 5) the transformation of the character's bodies due to medical treatment, techno-scientific process or forms of contagion. We are also interested in the link to genres to the "postcinematic or postmedial" condition such as the trans-media and interactive documentaries, mockumentaries, web-documentaries, web-series or web fictions, sci-fi, new-horror and fantasy, as well as all political uses of the (media) body and the representations of the body conveyed by social media and media internet happenings.

Deadline for paper proposals: November 30, 2014

Proposals should not exceed one page in length

A short CV (10 lines max.) should be sent together with the paper proposal.
Submit proposals to: gospringschool@gmail.com

http://www.filmforumfestival.it/
(info atualizada em 14/11/2014)
------------
World Cinema and the Essay Film
Venue: Minghella Building
Department of Film, Theatre and Television
University of Reading
Date: 30th April - 2nd May 2015

The essay film became a widespread practice in Europe with the rise of the New Waves in the 1950s. The digital revolution in the 1990s gave it a further boost. But it is only recently that it has deserved proper scholarly attention. Laura Rascaroli (2009) has defined it as a form of "subjective cinema" in which embodied authors perform themselves in the first person mode. Timothy Corrigan (2011), in turn, has divided what he calls the "mode of essayistic expression" into a set of subcategories. Similarly, in Kramer's and Tode's edited volume on the subject (2011) film scholars address various "modulations" of the essayistic practice on film. Honouring its different appearances and protean nature, most authors agree that the essay film is not a genre and that it, in fact, contradicts the very notion of generic predictability given its elusive borders.

Despite its strong ties to French (film) culture - from Michel de Montaigne to Chris Marker and Jean-Luc Godard - the essay film has, according to Timothy Corrigan, always been a truly "transnational practice". Yet, existing scholarship has largely focused on defining the essay film's formal aspects within European conceptual and aesthetic traditions. This conference will situate the essay film as a world cinema practice as a means to expand its reach and encompass a variety of productions which have so far escaped the radar of essay film specialists. The concept of world cinema has been increasingly oriented towards the interrelatedness of regional productions on a global scale, while simultaneously decentring its traditional Euro- and Hollywoodcentric bias. In combining both concepts, this conference will be allowing the essay film to benefit from its relation with the global breadth of world cinema, whilst pushing world cinema itself out of the fenced-in realm of fiction and into a world where documentary, fiction and theoretical thought combine.

Indeed, a closer look reveals that at least since the 1960s, with the emergence of movements such as "Third Cinema" and films such as The Hour of the Furnaces (Getino and Solanas, 1968), essayistic film practices can be identified both South and North of the Equator, especially in those filmmakers who, like Getino and Solanas, wanted to convey a political message in their films. In recent and contemporary world cinema a distinctive trend of essayistic films continues to tackle pressing political issues in a rapidly globalizing world. Films like The Hungarian Passport (Sandra Kogut, 2001), Grandmother's Flower (Jeong-Hyun Mun, 2007) or Purgatorio: A Journey Into the Heart of the Border (Rodrigo Reyes, 2013) provide very personal as well as highly innovative perspectives on topics such as forced migration and national identity. Such films tackle the personal-political while literally transgressing national borders, resulting in transnational essayistic journeys and quests. Other films predominantly use and re-use the rich pool of images and sounds from private and public archives to address similar issues, such as That's My Face (Thomas Allen Harris, 2004), Fotografías (Andres di Tella, 2007), Beyond the Mountains (Aya Koretzky, 2011) or The Stuart Hall Project (John Akomfrah, 2013). Well-known festival auteurs from Russia (Aleksandr Sokurov) to Thailand (Apichatpong Weerasethakul) explore the aesthetic possibilities and qualities of the essayistic format, while testing the ever-crumbling boundaries between experimental, fiction and non-fiction filmmaking. This conference will address this fascinating production as well as more general topics that are related to the notion of the essay film, in the hope of resituating and amplifying some of the most important concepts in film studies.

Possible Topics
< The essay in world cinema
< The essay in "Third Cinema"
< The politics of the essay film
< Transnationalism and the essay film
< Identity quest and the essay film
< Intermediality and the essay film
< "Accented essay films", or the issue of migration and displacement in the essay film
< First-person narration
< Essay vs. non-fiction film
< Essay vs. fiction film
< The essay as a literary and philosophical tradition
< The essay (film) and the postmodern condition

Confirmed Keynote Speakers Timothy Corrigan (Professor of Cinema Studies, University of Pennsylvania) Thomas Elsaesser (Professor Emeritus at the Department of Media and Culture, University of Amsterdam)

Proposal Submissions
Please submit a title and an abstract of between 200 - 300 words for your presentation, as well as a biography of c. 150 words to Dr Igor Krstic

cfac@reading.ac.uk

The submission deadline is 15th December 2014

The conference is organised by CFAC - Centre for Film Aesthetics and Cultures http://www.reading.ac.uk/cfac/
(info atualizada em 14/11/2014)
------------
4ª Conferencia Internacional de Cinema de Viana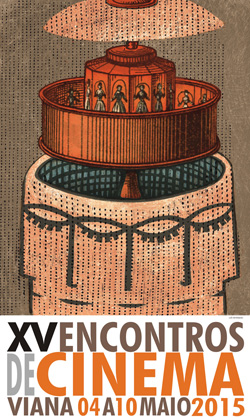 Estão abertas até dia 15 de Janeiro as inscrições para a 4ª Conferência Internacional de Cinema de Viana, espaço privilegiado de reflexão e partilha de projectos relacionados com quatro temáticas centrais do cinema:
· Cinema e escola;
· Cinema e sociedade (arte, ciência, cultura);
· Documentário Contemporâneo;
· Cinema: novas narrativas e novas tecnologias.
(info atualizada em 14/11/2014)
------------
Senior Media Analyst
The Media Intelligence Service (MIS) at the European Broadcasting Union (EBU) is recruiting a Senior Media Analyst.

This is a full time position and a permanent contract will be offered.
Please, notice that this vacancy is addressed to experienced researchers (5-8 years full time experience) with an international profile. Proficient command of English is mandatory (in the job description it is said that French is required, but that is just a formality. Do not hesitate to apply if you don't speak French!)

JOB DESCRIPTION
The Senior Media Analyst carries out diverse research tasks including: collection and processing of information, advanced and complex analysis – including quantitative and qualitative methods –, production of high quality and accurate studies, reports, presentations, etc. S/He will be required to be polyvalent, having to address topics in diverse fields of knowledge related to the media system. Nevertheless, a special focus on market and industry structures, business trends, national media systems and the activities of international institutions related to media will be required. S/He will work in the production of company profiles, gathering of economic data and producing reports about Public Service Media organizations and commercial operators. The candidate is expected to be able to analyze market and consumption trends, being able to contribute to the production of forecast reports about the development of media. In addition, s/he will be also involved in the provision of information on request to the EBU Members and Departments. In doing so, s/he crucially contributes to the achievement of MIS' mission.

MIS' DESCRIPTION
The Media Intelligence Service (MIS) is responsible for carrying out primary research and analysis in the field of media with an international perspective and a multidimensional approach (political, economic, socio-cultural and technological). MIS' main mission is providing EBU departments and Members with reliable market data, trustworthy analysis and relevant arguments that support their daily operations and their strategic planning. In doing so, the Media Intelligence Service contribute to promote the value of PSM and secure public, societal & political support for PSM.

APPLYING
Detailed information about the position and the application procedure is available at:

http://www3.ebu.ch/en/hr
Then click on "Recruitment Portal"
Do a search without introducing any criteria.
You will see our job offer at the bottom..

DEADLINE
November 21st 2014
(info atualizada em 13/11/2014)
------------
Popping the Question: The Question of Popular Culture
Diffractions – Graduate Journal for the Study of Culture
Deadline for article submissions: November 30, 2014

As a concept, the popular – or popular culture for that matter – has never ceased to be debatable and ambivalent. Although it has come to occupy a particular place under the spotlight over the past decades within the broad study of culture, such apparently privileged position has not deprived it of the manifold ambiguities, complexities or misconceptions that have often involved its general understanding (John Storey, 2012; Angela McRobbie, 1994; Andrew Ross, 1989; John Fiske, 1989).

Following its emergence within the context of the processes of industrialization and the changes they brought about, namely in terms of cultural relations and the development of the capitalist market economy, the concept of popular culture was, for a considerable period of time, not only utterly rejected by intellectuals and scholars alike, but also denied any possibility of constituting a serious and valid topic for academic debate. Up until the mid twentieth-century, popular culture was often equated to a poor and simplistic form of entertainment and pleasure, and was even deemed morally and ethically questionable, not to mention aesthetically. However, and particularly after the 1950s, new perspectives would soon alter this perception in very significant ways, especially with the emergence of Cultural Studies and the influence their project had on both sides of the Atlantic (Lawrence Grossberg, 1997). From severe condemnation, popular culture quickly evolved into a discourse of positive reception and celebration, which resulted from critical work developed inside the academia, but also popular demand outside it.

The concept of the popular was then adopted both as an intrinsic feature, and as topic in its own right of artistic creation developed under the sign of pop. >From pop art to pop music, a new understanding of culture has been put forth, building from what is embedded in the ambivalence of the popular and its many possibilities of intersection with new artistic forms of expression.

After the first decade of the twenty-first century, popular culture finds itself at a crossroads: has the concept been drained of its meaning because of its overwhelming popularity? After the euphoria around the popular, what afterlife can be expected from it? Should we still be discussing the popular as opposed to high and folk culture? And where and how do pop art forms intersect with the current notion of the popular?

Themes to be addressed by contributors may include but are not restricted to the following:
§ Popular Culture in Theory
§ Life and Afterlife of Popular Culture
§ Popular, Power and Politics
§ Popular Culture: Globalization, Centres and Peripheries
§ Material Culture
§ Popular music studies
§ Celebrity culture and Fandom: The Dynamics of Popularity
§ Contemporary Cinema and Digital Culture
§ 2.0 and Convergence practices
§ Youth cultures, Subcultures, Scenes and Tribes
§ Retromania, Nostalgia and Authenticity
§ Pop and Popular: Overlap, Dissemblance and Divergence
§ Popular Culture and the Practices of Everyday Life
§ Folklore, Tradition and Preservation
§ National Identities and Transnational Circulations
§ Cultural memory and popular culture
§ Fashion and luxury
§ Television and the Seriality of Popular Culture
§ Feminism, Postfeminism and Popular Culture
§ Popular Culture and Masculinities
§ Queering Popular Culture
§ Games Culture and New Media
§ Graffiti, Street Art and Urban Policies
§ Creative Industries and Cultural Economy

We look forward to receiving full articles of no more than 20 A4 pages (not including bibliography) and a short bio of about 150 words by November 30, 2014 at the following address: submissions@diffractions.net. Diffractions accepts submissions in Portuguese, English and Spanish.

DIFFRACTIONS also accepts book reviews that may not be related to the issue's topic. If you wish to write a book review, feel free to check the books available athttp://www.diffractions.net/books-for-review and contact us at reviews@diffractions.net.

Diffractions is the international, online and peer-reviewed journal of the doctoral program in Culture Studies at the Catholic University of Portugal.

Find us online at www.diffractions.net and www.facebook.com/diffractionsjournal.
(info atualizada em 13/11/2014)
------------
Tenure-track Position in Film and Digital Cinema Production
https://careers.newschool.edu/postings/11320

The School of Media Studies at The New School in New York City seeks a scholar/media producer with expertise in film history, theory, and criticism. The candidate must also be able to teach introductory courses in some aspect ofdigital cinema production. This tenure-track appointment will begin on July 1, 2015. We particularly seek applicants with several years of experience as a university teacher and administrator. The School of Media Studies is strongly committed to diversity in higher education and particularly invites applications from those individuals who can contribute to the diversity and excellence of our intellectual community through research, teaching, and service. The New School, a private university in New York City's Greenwich Village, serves undergraduate and graduate students across a range of fields with a commitment to bringing practices in design and social research to studying issues of our time and challenging students to become engaged citizens dedicated to solving programs and contributing to the public good.

Defining the field of media studies for more than three decades, The School of Media Studies provides a broad curriculum that addresses important contemporary topics, such as the design of creative emergent media, the use of participatory media for social engagement, the study of transnational and urban media environments, the cultural implications of emergent media forms, and the evolution of media over time. The flexible program enables students to study full-time or part-time, onsite in New York, or online elsewhere. Courses are scheduled to accommodate working students. Our program is distinguished by its interdisciplinary breadth and a commitment to creating media in the service of a more just and humane world.

The School of Media Studies offers two graduate programs: an MA in Media Studies, and an MS in Media Management, and two new undergraduate programs submitted to the state for approval: a BA and BS in Media Studies. The School also delivers two graduate certificates in Media Management and Documentary Studies and two undergraduate certificates in Film Production and Screenwriting. Reflecting the dynamism of the field of media, new certificates and areas of focus are also in development. There are currently 500 students in the graduate programs and 60 students in the undergraduate programs. The student body is internationally and ethnically diverse: 35% are international students who come from 28 countries; 39% of the students identify as African-American; 36% identify as Latino or Hispanic.

The School of Media Studies has 21 full-time faculty members whose areas of expertise include documentary studies, digital design, sound studies, political communication, sociology of media, media archeology, robotics, DIY culture, feminism and technology, media arts, media theory, cultural theory and media history.

We offer a broad and flexible curriculum that combines theory and practice. Seminar courses focus on diverse critical, historical, analytic, and creative methods of investigation. Production courses focus on multiple media forms: cinematic, digital, immersive, sound, and mobile. This position will be filled by a candidate who can contribute courses in standard and traditional film theory, history and criticism, as well as some in some aspect of digital cinematic production: screenwriting, cinematography, lighting, sound production, editing, and/or post-production. The production courses are part of the film production certificate currently offered at the undergraduate level. A graduate-level film production certificate is planned to launch in 2015.
(info atualizada em 13/11/2014)
------------
Job vacancy at Royal Roads University, School of Communication and Culture
Faculty Opening, School of Communication and Culture
Reference: 14-070
Closing Date: Mon, 12/01/2014 - 5pm
Permanence: Permanent Full Time
Posting status: Open
http://humanresources.royalroads.ca/careers/faculty-school-communication-and-culture-1

This is a new, probationary position.

Royal Roads University invites your interest in a probationary appointment at the rank of assistant or associate professor within our School of Communication and Culture in the Faculty of Social and Applied Sciences. You will play a key role in the administration, delivery, and instruction of the Master of Arts in Intercultural and International Communication on-campus program.

Your primary responsibilities will include providing high quality face-to-face and online instruction, facilitating high quality course revision and program development as well as building strong relationships with students, faculty, and staff across Royal Roads University and within relevant sectors.

In addition, you will be responsible for recruiting, developing and supporting instructors, managing student issues, monitoring the day-to-day delivery of the program, participating in program planning and reviews, attending program events and contributing to the marketing of the program. This program offering is geared at international and domestic graduate students and delivered on campus in Victoria, British Columbia. Our vision for this program is that of a graduate, global learning community.

Our ideal candidate is passionate about helping others achieve their academic pursuits, enjoys working within a highly entrepreneurial, collaborative and team-based teaching environment, and possesses well-developed interpersonal and intercultural communication skills and relationship-building abilities.

The School of Communication and Culture houses a vibrant community of scholar-practitioners who deliver undergraduate and graduate programs in communication. To learn more about our faculty and programs, please visit School of Communication and Culture.

Royal Roads University is committed to appreciating and celebrating the diversity of students, faculty, and staff. We strive to increase understanding and acceptance of each other, thereby making us more compassionate human beings and strengthening the fabric of our communities. Experience working in diverse settings is essential to this position.

To be considered, candidates will possess:
* Doctorate in related discipline
* Bilingualism
* Evidence of personal or professional experience outside of Canada and in diverse learning communities
* Demonstrated teaching excellence at the upper-level undergraduate and graduate level in intercultural and international communication (employing adult learning, English as a second language and applied learning principles)
* Experience in the communication sector, and ability to develop international networks
* Ability to work within an interdisciplinary, outcomes-based curriculum
* Applied research experience in a social and applied sciences field
* Experience in curriculum design and development at the graduate level preferred
* Experience in supervision of graduate students preferred

In addition to a collegial learning community, RRU offers a comprehensive compensation package, with a starting salary and academic rank based on qualifications and experience. This is a 5 year probationary appointment with the possibility of conversion into a continuing appointment, subject to performance and program needs.

To apply please forward your cover letter, curriculum vitae, and a statement of teaching philosophy (preferably in electronic format) to:

E-mail: rru-career-opportunities@royalroads.ca
Competition #14-070
or
Human Resources - Career Opportunities
Royal Roads University
2005 Sooke Road
Victoria, BC V9B 5Y2
Fax: (250) 391-2570 Tel: (250) 391-2511resource://skype_ff_extension-at-jetpack/skype_ff_extension/data/call_skype_logo.png(250) 391-2511

The competition will begin on September 16, 2014. Review of applications will begin December 1, 2014; however, the competition will remain open until a successful candidate is found.
(info atualizada em 12/11/2014)
------------
Archaeologies of Tele-Visions and -Realities: Untold Histories and Forgotten Practices
Over the last decade the label "media archaeology" has brought together a growing number of heterogeneous scholarship investigating new forms of historical research and narratives. While the field resists a coherent methodology, media archaeological explorations are generally characterized by their refusal of linear periodization, an emphasis on disregarded objects and historical episodes, and a playful approach of media as hybrid, non-fixed, and unstable material, cultural, discursive and imaginary artifacts.

This issue of VIEW Journal of European Television History and Culture invites archeological inquiries into the multiple pasts of tele-visions. Since late nineteenth century imaginations of "seeing by electricity", the phenomenon of "seeing at a distance" has known multiple futures and pasts, deaths and revivals. The aim of this issue is to assess the many lives of television in its different technological stages (electro-mechanical, electrical, electronic and digital) and to highlight the complexity practices, programs and discourses that have shaped television as a technical infrastructure, political and social institution, cultural phenomenon and business model from both diachronic and synchronic perspectives.

The theme of the 7th issue of VIEW (Vol. 4, spring 2015) seeks to shine a light on the multiple histories of television and welcomes contributions that propose archeological excavations from different disciplinary and thematic points of view.

Proposals are invited on (but not limited to):
Object biographies and hybrid technologies: description of obsolete or forgotten technologies and/or apparatuses; hybridity of emerging audio/visual technologies;
Archaeology of TV spectatorship: problematizing historical audiences of television beyond domestic consumption;
Politics of television: gendering TV before its integration of domestic space; archeology of television's military uses; shaping television as a consumer object;
Questioning televisual paradigms: liveness, simultaneity, ubiquity, participation, etc.
Symbolic engineering: imagined and configured uses in both fictional and factional sources
Archaeology of televisual programs and formats: intermedial links of early televisual texts;
Experimental media archaeology: reenactments and reconstitutions of television technologies and practices;
Non-conformist histories of tv: histories of guerilla TV, non-profit and educational television.
Archaeology of digital television: histories of televisual participation and interactivity;

Practical
Contributions are encouraged from authors with different expertise and interests in television and media history.

Paper proposals (max. 500 words) are due on November 30th, 2014. Submissions should be sent to the managing editor of the journal, Dana Mustata (journal@euscreen.eu). A notice of acceptance will be send to authors on third week of December. Articles (2-4,000 words) will be due on March 1st, 2015.

For further information or questions about the issue, please contact the co-editors: Andreas Fickers (andreas.fickers@uni.lu) and Anne-Katrin Weber (anne-katrin.weber@unil.ch)

See www.viewjournal.eu for the current and back issues. VIEW is proud to be an open access journal. All articles are made findable through the DOAJ and EBSCO databases.
(info atualizada em 12/11/2014)
------------